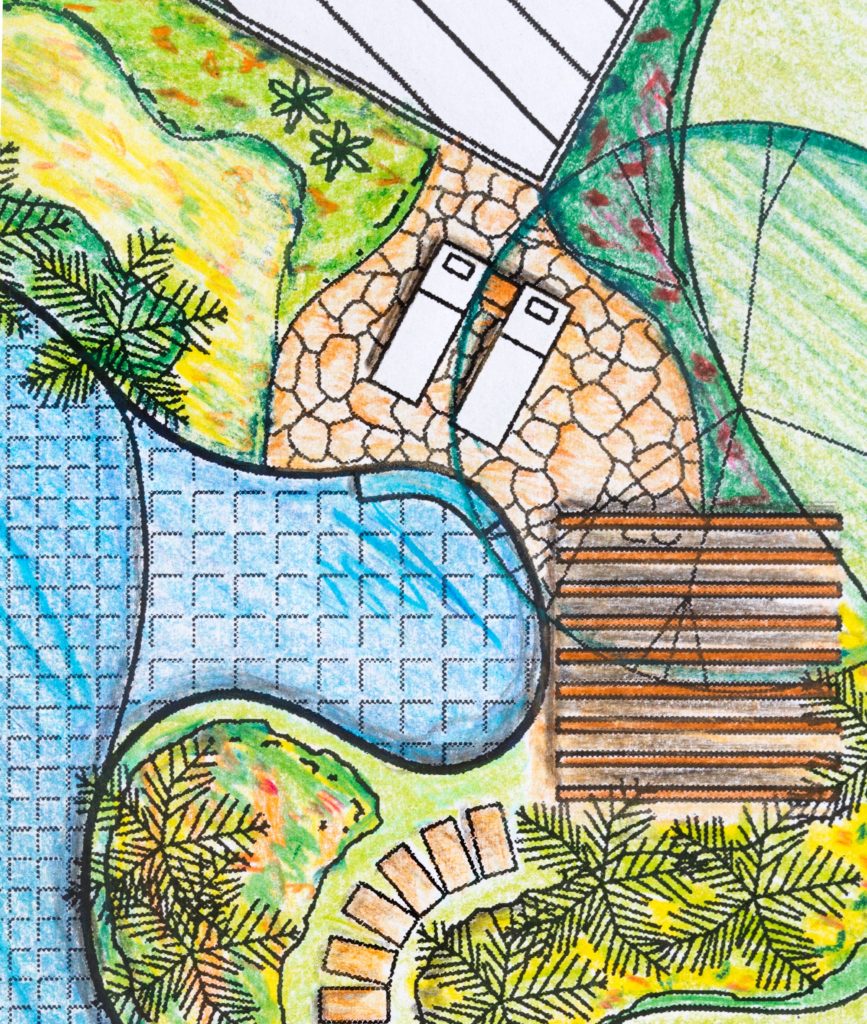 The Landscape Guys got their start in Atlanta GA in the early 2000s. Over the years our team has won and implemented over $250 million dollars in contracts for the apartment industry. That's a lot of trees!
In 2016 owners Matt Hayden & Hugh Glidewell split the company into The Landscape Guys of Georgia and The Landscape Guys of North Carolina. Hugh kept the Atlanta office running. Matt moved to Charlotte to open an office to cover the Carolinas.
The Landscape Guys of North Carolina has an impressive team that includes estimating/sales, project managers, planners, information technology professionals, installers, field teams, and quality control managers.
Our experienced professionals are dedicated to providing the most detailed landscape & hardscape proposals in the industry. We take pride in presenting our customers with prompt, detailed, and accurate information. We often hear that our proposals and procedures are the best in the business!
Our process for consistently turning out quality work starts the minute the proposal is generated. This relay moves efficiently from contract to our field team. By the time a job reaches the field stage things are moving fast! Submittals, orders, deliveries, and the actual installation including trees put in the ground runs like a well-oiled machine.
Many people can landscape, but successfully delivering high-end landscape construction on multiple jobs sites at the same time is another thing altogether.
Our goal is to have the best landscapers in the Carolinas. Our growth and demand from customers are the heart of what we're doing, and the work keeps coming because our customers know we care and have their best interest in mind. We come to work with good attitudes every day to knock it out and have fun doing it.
This is a team effort, and our customers are the most important part of our team. We have been blessed with some excellent customers that work with us to create beautiful, cost-effective landscaping.
The Landscape Guys of North Carolina
Owned & Operated by Matt Hayden
2824 Rosemont St, Charlotte, NC 28208
Operating throughout NC and eastern SC.